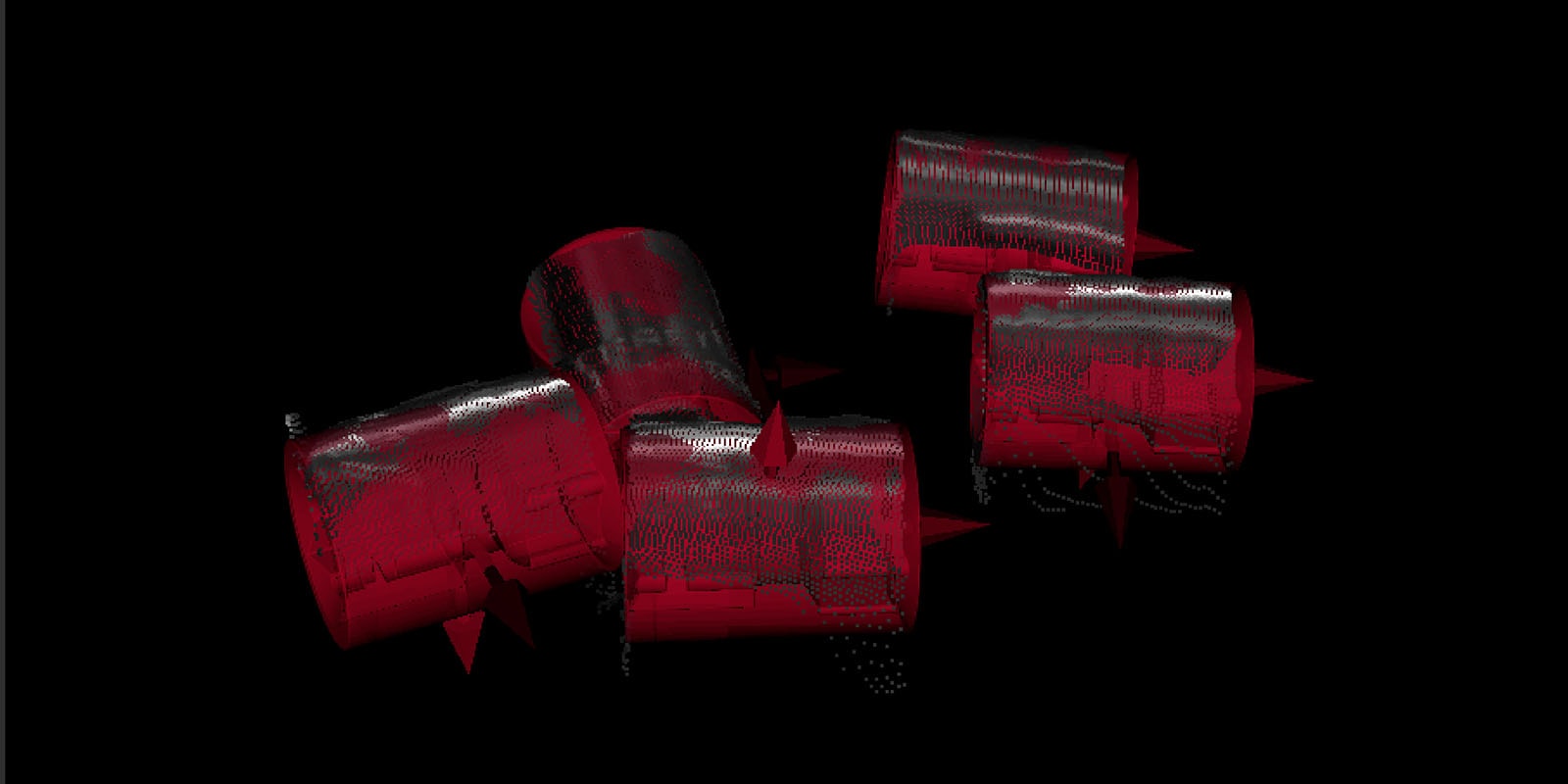 Privacy Statement
Apera AI respects your privacy and is committed to protecting the personal information that you share with us. Generally, you can browse through our web site anonymously without giving us any information about yourself. When we do need your personal information to provide services that you request, your information is collected, used, and disclosed in accordance with this policy. This privacy statement describes how we collect, use and disclose your personal information as part of our business, including on web sites operated by Apera AI under the domain apera.ai.
If you wish to update or remove your personal information held by us or adjust your subscription preferences, contact us by e-mail at privacy@apera-ai.com.
How Apera AI Collects Information
Personal information means any information that may be used to identify an individual, including, but not limited to, a first and last name, an e-mail address, other contact information, title, occupation, industry or any other information about you collected in providing you with a service.
We automatically collect certain non-personal information regarding users of the web site, such as IP address, operating system, region and language as well as the date and time the web site was accessed, what features or pages of the web site are accessed or visited and the web sites visited immediately before you visit apera.ai. This information is collected in order for us to analyze and improve the quality of our services and to develop aggregate statistics about our web site use. This information is not linked to you as an identifiable individual. Please go to "Cookies and other tracking technologies" below for more information.
Apera AI collects personal information when you:
Submit information through a form on our web site;
Access a white paper or other gated content;
Request to be included on our newsletter or other mailing list;
Request a meeting at a trade show or other event;
Request support for the use of Apera AI software;
Submit a job application;
Submit your personal information for any other reason.
Apera AI also receives personal information from business partners, integrators, and distributors. Apera AI uses personal information in accordance with this Privacy Statement and applicable laws.
How Apera AI Uses Collected Information
We use the personal information you provide when you visit our web sites for the following purposes:
To better understand your informational needs and provide an effective experience on apera.ai.
For internal business purposes such as maintaining accounts and providing customer service;
To keep you up to date on new products, software updates, special offers or other information;
To contact you for employment purposes;
To contact you for market research purposes or provide direct marketing information to you;
To share information with your local integrator or distributor to ensure customer satisfaction;
To manage and administer our business, including defending and bringing legal actions;
To meet legal, regulatory, insurance, security and processing requirements; and
To identify you and protect you and us against fraud.
Cookies and Other Tracking Technologies
Apera AI may use non-identifiable information collected from visits to our web sites to help us provide customers and interested parties with services, and to optimize the experience of visitors to the company's web site. Apera AI tracks web site usage and measures web activity on its web site, and does so in ways that keep the information non-identifiable.
"Cookies"—small data files that collect information when you visit web sites—are used on apera.ai to collect information. Cookies are stored on your hard drive, but cannot read data from your hard disk, or collect information from cookies placed on your hard drive by other sites. Cookies are used on apera.ai to detect traffic patterns on the site, but this information is not reviewed at an individual level. Cookies can be disabled within your Internet browser, but the site's functionality and user experience may be limited if this occurs. It is recommended that cookies remain enabled to experience the full capabilities of our web site.
Information Sharing and Disclosure
If you choose to provide us with your personal information, we may transfer that information, within Apera AI as provided for in this privacy statement. Apera AI currently collects, stores and processes your personal information on servers located in Canada. Because Apera AI operates on a global basis, your personal information may be accessed outside of Canada by authorized personnel who will then use and disclose your personal information in accordance with this privacy statement.
Apera AI may transfer personal information to outside agents or service providers ("Service Providers") that perform services on Apera AI behalf. Examples include repair services, technical support, marketing, information technology and/or data hosting or processing services or similar services, or otherwise collect, use, disclose, store or process personal information on Apera AI's behalf for the purposes described in this privacy statement. Some of these service providers are located outside of Canada, including in Europe, India and the United States of America.
Apera AI takes commercially reasonable contractual or other measures to protect your personal information if processed or handled by these Service Providers. While your personal information is located outside Canada it will be subject to the legal requirements in those foreign countries applicable to our service providers, for example, lawful requirements to disclose personal information to government authorities in those countries.
Apera AI may send your personal information to other companies or people as expressly set out in this Privacy Statement or under any of the following circumstances:
When we have your written consent to share the information;
When we need to share your information to provide the product or service you have requested (such as sharing information with your local distributor);
When we need to send the information to companies who work on behalf of Apera AI to provide a product or service to you (we will only provide those companies the information they need to deliver the service, and they are prohibited from using that information for any other purpose).
Your Ability to Access, Review and Delete Your Account and Information
If you are receiving marketing materials, including e-mail campaigns, videos, or printed materials, it is because you have opted in on our web sites or by your interaction with a sales representative to receive information from us. By opting in at the point of collection [by clicking the applicable opt in boxes] you have given us your consent to collect, use and disclose your information in accordance with this privacy statement.
You may make a request to gain access to your personal information under Apera AI's care or control. Such requests must be in writing and require proof of identity. Apera AI will respond to your request within thirty (30) business days, and will give you written notice if more time is needed or if your request is refused under applicable law.
You may request an update to or deletion of your personal information held by us by sending an e-mail to privacy@apera-ai.com. If you want to unsubscribe from any of our e-mail communications or other publications, please follow the unsubscribe instructions at the bottom of each publication you receive by e-mail.
Data Security
Apera AI safeguards the security of the data with industry standard SSL-encryption (128-bit secure socket layer) across the entirety of its web site. While we strive to protect your personal information, we cannot ensure the security of the information you transmit to us, and so we urge you to take every precaution to protect your data when you are on the Internet. Change your passwords often, use a combination of letters and numbers, and make sure you use a secure browser.
Children's Privacy Protection
Our web sites do not target and are not intended to attract children under the age of 13. Apera AI does not knowingly solicit personal information from children under the age of 13 or send them requests for personal information.
Third Party Sites
Our web site may contain links to web sites operated by other companies. Apera AI is not responsible for the privacy practices of web sites operated by third parties that are linked to our site. Once you have left our web site, you should check the applicable privacy policy of the third-party web site to determine how they collect, use, disclose, and otherwise deal with personal information.
Local Regulations
The personal information directly or indirectly collected on the Apera AI web site is protected by local laws and regulations in the countries where Apera AI operates. Apera AI complies with all such local laws and regulations.
Changes to this Privacy Policy
If Apera AI makes any substantial changes to this policy, we will make reasonable efforts to notify you of such changes by posting an announcement on the Apera AI web site. If we intend to use or disclose personal information for purposes materially different than those described in this privacy statement, we will make reasonable efforts to notify affected individuals, if necessary, including by revising this privacy statement.
We urge you to review this privacy statement frequently so that you are aware of the most current version. Your continued provision of personal information or use of our services following any changes to this privacy statement constitutes your acceptance of any such changes.
Questions or Suggestions
If you have questions or concerns about our collection, use, or disclosure of your personal information, or if you require any additional information, please contact our privacy officer at privacy@apera-ai.com.