Certified Partner program
Our network of robotics partnerships, system integrators and distributors.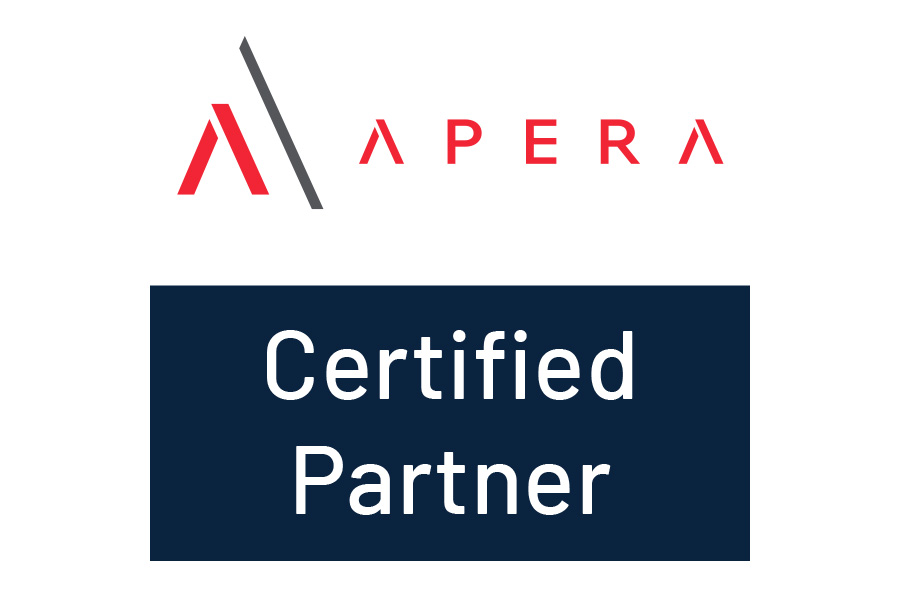 Distributors and System Integrators
Join the Apera AI Certified Partner network
Apera Vue software is opening opportunities for automation, since it gives robots new abilities. Cutting edge AI-driven vision technology can help make your customers' robotic workcells smarter and faster.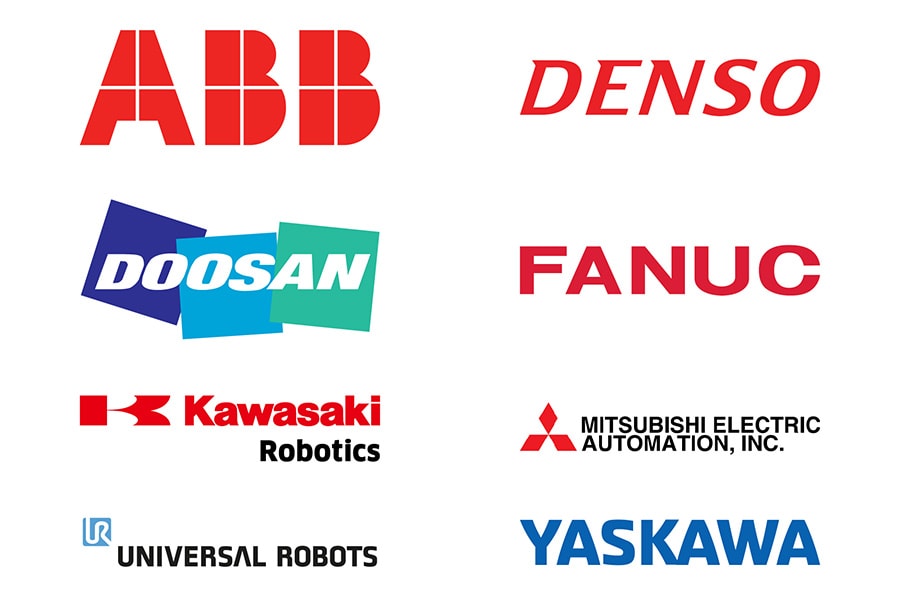 Robots
Apera Vue software is compatible with major robot brands
Apera AI's Vue software is currently compatible with ABB, Doosan, Denso, Fanuc, Kawasaki, Mitsubishi Electric, Universal Robots and Yaskawa robots. Upon request, Apera AI will develop drivers for your preferred brand.
Apera AI robotics certifications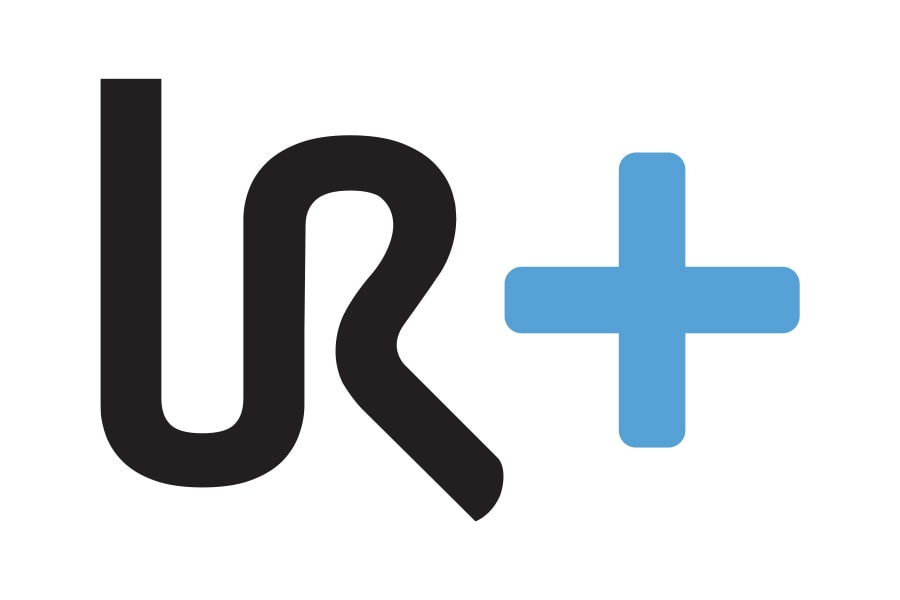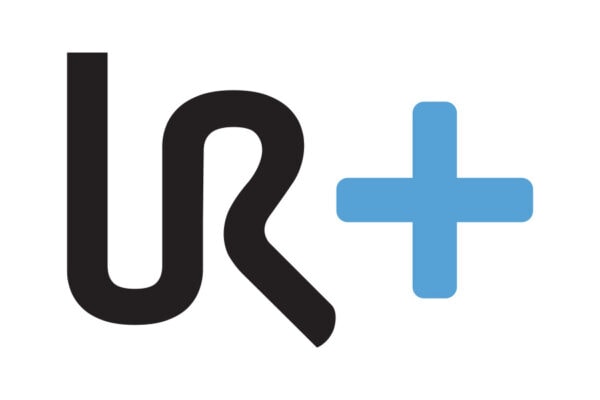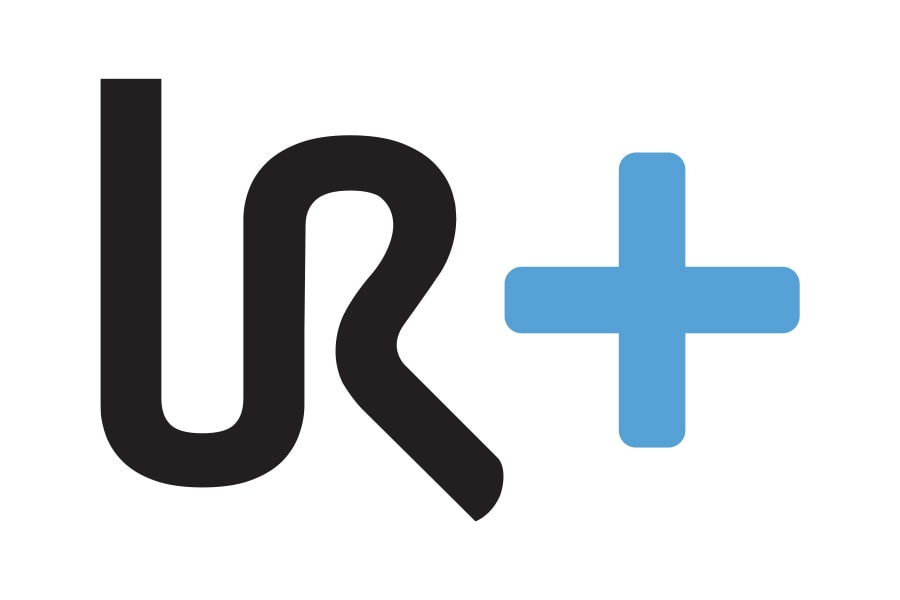 Apera AI robotics certifications
Apera AI Vue software in the UR+ ecosystem
Combine UR cobots with Vue vision software for applications such as bin picking, machine tending, assembly and more.
Learn more about UR+
Partner Ecosystems
Mitsubishi e-F@ctory Alliance Partner
Apera AI is a member of Mitsubishi Electric Automation's e-F@ctory Alliance, with compatibility between our Vue vision software and Mitsubishi's robots.
Certified Partners
Find a local distributor
ABB is a leading global technology company that energizes the transformation of society and industry to achieve a more productive, sustainable future. By connecting software to its electrification, robotics, automation and motion portfolio, ABB pushes the boundaries of technology to drive performance to new levels.

Since 1961, Air Hydro Power has served the Kentucky, Southern Indiana, West Virginia and more recently Alabama, Mississippi and the Florida manufacturing base as a Total Solutions Provider. Factory automation: Electrical Motion Control, Safety, Bar Coding and Vision Inspection Systems, collaborative robotics, are key areas of expertise, complimenting years of experience in hydraulics, pneumatics and hose and fittings. AHP Is a total solutions provider with the best people, facilities, and products to service your needs.

Webinar on demand: The holy grail for bin picking—shiny and complex objects

Established in 1981, Automation, Inc. is a Minneapolis based value-added stocking distributor of motion, machine vision, pneumatic, electrical, process control, and machine components. Automation, Inc. offers products from top manufacturers and stocks select products. Our services include the in-house IPS Design Center (extruded aluminum framing), Value Added Department, application evaluations, training, seminars, and local technical support.

Webinar on demand: Robotic vision for clear and translucent objects

BCS Motion, Inc. was founded in 1986 to provide the industrial and OEM marketplace with world class products and support. From distribution of hardware to turnkey automation systems, our mechatronics experience equips us with the knowledge needed to formulate the prime solution to your robotic and motion challenges. We can provide hardware, engineering, or a complete turnkey system based on how you want to partner with us. Headquartered in Downingtown PA, our region covers all of Pennsylvania, New Jersey, Maryland, Delaware, and Virginia.

Bertelkamp Automation, Inc. (BAI) is a leading Industrial Automation Solutions provider serving the Southeastern United States. Headquartered in Knoxville, TN, BAI is a factory automation distributor representing many quality manufacturers of pneumatic, hydraulic, and motion control components and systems.

In 1975, Hank Bertelkamp founded Bertelkamp Fluid Power, Inc. as a hydraulic and pneumatic component distributor. In 1988, the name was changed to Bertelkamp Automation, Inc. to better describe an expanded focus on factory automation. In 2006, BAI began offering industrial control assembly services, having built over 7,500 industrial control systems for various industries, to date.

For over 45 years, BAI has served customers with solutions that have increased their efficiency and productivity by employing a talented and experienced staff of engineers, technicians, and support staff to assist all customers in the region.

Since 1963, Buchanan Automation Inc. has been the Pacific Northwest's leader in innovative, value-added solutions for automation and control systems. Buchanan Automation a leader of Robotic, Vacuum, and Electrical automation solutions. We are dynamically involved in complex interfacing of electronic and pneumatic controls as well as vacuum systems. Our engineering department utilizes Solid Works, AutoCAD and AutoDesk Inventor solid modeling software to design and synthesize components to better suit any application.

Webinar on demand: How 4D Vision opens more applications for robotic automation

Firme spécialisée en automatisation, nous aidons les entreprises manufacturières à prendre les bonnes décisions afin d'assurer l'autonomie et la performance de leurs usines. Notre approche hautement collaborative nous permet d'accompagner les dirigeants afin d'identifier et de prioriser leurs projets d'automatisation en fonction de la pertinence et de l'impact sur la profitabilité de leur entreprise.

As a firm specialized in automation, we help manufacturing companies make the right decisions to ensure the autonomy and performance of their plants. Our highly collaborative approach allows us to help managers identify and prioritize their automation projects based on relevance and impact on their company's profitability.

Our mission is to embrace advanced automation and robotic technology to heighten Western Canada's economy by improving efficiency,​ sustainability, and quality within organizations. Providing outstanding customer service and support, parallel to our products and services. To thus, achieving competitive solutions to ensure business objectives are met.

FPE Automation is a full-service, award-winning distributor of premier components for industrial applications. We offer solutions such as automation controls, robotics, vision systems, pneumatic products, and much more. In business since 1963, our value as a partner goes far beyond just products. Our staff of expert engineers is unparalleled, and we offer authorized training in our two state-of-the-art training facilities. With our Handshake Solutions program, we can assist you to make automation a reality at your company. Through automation, we can help you to optimize, increase safety, become more accurate, increase ROI, and mitigate labor shortages.

Webinar on demand: Beyond the robot – how you can automate more with less effort in 2023

GCG Automation & Factory Solutions consists of leaders in industrial automation: Advanced Controls & Distribution (ACD), Adcon Engineering, C&E Advanced Technologies, Empire, Neff Power, and Professional Control Corporation (PCC). Our customers throughout Western Pennsylvania, Ohio, West Virginia, Michigan, Indiana, Kentucky, Tennessee, Wisconsin, and the Southwest rely on us to continue to supply innovative, technical solutions developed by industry-leading manufacturers.

Webinar on demand: How AI-powered robotic vision can boost productivity and ease labor shortages

In-Position Technologies is a robotic automation company who partners with both suppliers and customers to deliver automation. Our charter is to be a value-added partner in the automation process. We do this by supplying products coupled with training, and integration resources coupled with know-how. With offices located throughout the Western United States, In-Position Technologies has been helping both end users and original equipment manufacturers automate for more than 20 years.

Kopar's foundation dates to 1983 in the Mexican city of Monterrey, for more than 38 years our people have constructed a company that specializes in the commercialization of robotics, machine vision systems, pneumatic and movement control components, in a gratifying, innovative and goal-demanding environment. We are Industrial Distribution professionals, we are Kopar. At your service in Mexico and Central America.

Logic, Inc. is a high-tech distributor of industrial hardware and software products including vision systems, robots, servo motors, motion control, PLCs, VFDs, SCADA and MES systems. Proudly in business for over 40 years, we are a team of engineers promoting technical solutions to ensure your success with automation.

Minuteman | Empire Automation Systems

Minuteman | Empire Automation Systems is the leading technical value provider of industrial automation components and solutions in the Northeastern US. Our product focus ranges across robotics, motion control, marking & traceability, machine vision, pneumatics, vacuum and more.

Motion Ai brings together the leading high-tech automation solution providers for industrial automation across the United States. The expertise found in this group includes emerging automation technologies with focused disciplines in robotics, motion control, machine vision, digital networking/IIoT, industrial framing, pneumatics and custom mechatronic systems.

Webinar on demand: Going beyond 3D—AI-powered robotic bin picking

Murten Sistemas de Control

Since 1992, Murten has been providing advanced technology Control Systems and Solutions in Argentina for all kind of Industries in our market. It also has a network of integrators that it advises and supports customers to provide turnkey solutions in Machine Vision, Collaborative and Mobile Robotics and other intelligent automation applications.

Neff Power, a GCG Company provides automation products and solutions that help solve our customers' greatest challenges. We have helped thousands of customers identify the right products for their application, ensuring successful incorporation of our products and solutions. Our Sales Engineers are trained to help you find the right solution for your application, while our Application Engineers and Design Engineers provide expertise and value-added engineering and design assistance.

NEFF specializes in providing automation products and solutions to enhance manufacturing and assembly processes and improve productivity in a wide variety of industries. NEFF distributes best-in-class products, including Apera AI's Vue software, along with robotics and end effectors to build complete workcells. NEFF has a presence in 14 states, including Wisconsin, Indiana, Michigan, Ohio, Pennsylvania, New York, New Jersey, Maine, New Hampshire, Vermont, West Virginia, Massachusetts, Connecticut, and Rhode Island.

Webinar on demand: Solving long-standing automation problems using next generation AI-powered robotic vision

Olympus Controls is an Engineering Services company that specializes in the consultation and distribution of motion control, machine vision, and robotic technologies. We help our clients with the ideation of innovative and robust solutions; then we collaborate with them to take their machine automation solution from concept to reality.

Helping our clients bring thousands of unique automation projects to market has helped us develop an extensive range of technology and industry‐process knowledge. These capabilities and know‐how enable our Automation Team to set the benchmark for machine automation solutions.

Olympus Controls offers the unique option of letting our clients choose how involved they want us to become in their design process. Our selectable levels of Design Collaboration provide "perfect fit" solutions for OEM Machine Builders, Integrators, and End-Users.

The RG Group provides leadership in the design and delivery of innovative motion control products and solutions. For over 60 years, we've collaborated with customers, creating a sustainable competitive advantage by demonstrating Trusted Expertise in the design, application and supply of motion control and fluid handling solutions for hydraulic, pneumatic, electromechanical and process technologies.

Shaltz Automation is one of the fastest growing companies in Michigan and Northern Ohio. We have been in business since 1975, and we have 3 locations to serve our customers better. With offices in Flint Michigan, Grand Rapids Michigan, and Cleveland Ohio, we are your experts in automation, controls, and mechatronics! Let our team of experienced automation specialists "make it easy" for you to meet your automation needs. We are committed to our goal of being an innovative value added supplier and strive to be an asset to our customers by being experts in everything we sell.

Shelley Automation is a dynamic, technology-driven company that provides leading-edge automation technology in the Canadian marketplace. We deliver both off-the-shelf and custom solutions to optimize our customer's manufacturing process while improving the workplace for their operators. We collaborate with our partners and end-users to help boost productivity and minimize machine downtime. Since 1959, our mission has been to build long-term partnerships with our customers, working together to ensure tomorrow's increasing demand for performance and quality.
Certified Partners
Find a local system integrator
Applied Motion Systems is a systems integrator and machine builder. Our core expertise is in the fundamentals of motion and motion technology. From a 122-axis carbon fiber layup machine to an undersea tidal generator array, we deploy that expertise across a broad range of industries and technology platforms. Skilled with both machine retrofits and new production concepts, we challenge assumptions, reconsider limitations, and often bring forth capabilities and precision beyond what our customers believed to be possible.

ARC Specialties designs and builds complex and unique custom automated and robotic equipment. Since 1983 ARC Specialties has been the supplier of choice for engineering services, systems integration, service, parts, and training. ARC Specialties has installed and supported systems in over 32 countries around the world. The combination of experience, credibility, equipment functionality, reputation, and leading-edge technology makes ARC Specialties the leader in a competitive marketplace.

Bellwether Technology is a St. Louis, Missouri based collaborative robot focused automation integration company specializing in aerospace automation.  We offer turnkey automation solutions and specialize in custom end-of-arm tooling for applications for which no off-the-shelf tool exists.  Our engineers build and integrate the systems they design which leads to a system that's easier to assemble, troubleshoot, and maintain.  While rooted in the Midwest, we have a national reach and can bring our expertise in dynamic motion control, machine vision, and process control to bear on your most challenging automation projects.

BOS Innovations Inc. is an industrial automation integrator and one of the fastest growing companies in Canada. For 25 years, BOS has delivered excellence in turnkey industrial automation solutions for manufacturers in North America, while enabling them with advanced technology for the future.

Bunker Automation is a custom machinery and equipment supplier located in Charlotte, NC. Bunker Automation produces machines and fixtures for manufacturers in the appliance, automotive, furniture, home products, aero-space and medical industries. Its products include assembly machines, bonding machines, secondary equipment, and robotic workcells (including vision systems).

The Byron crew's mission is to accelerate continuous improvement projects by aligning with our client's vision for automation. Each are facing the challenge to maintain plant output in an environment of reduced labor availability. They must implement projects faster than ever to increase productivity. Thirty years of automation project evolution has fostered a research and development methodology. We have integrated our industrial systems to handle materials in aerospace goods, beef processing, consumer goods, food processing, manufacturing lines, and produce packing. Through our 25,000 SF warehouse, we complete full assembly of each system, electrified with power and controls cabling, and tested with each client's production materials at full line speed.

Complete Solution Robotics

Complete Solution Robotics (CSR), led by Michael Olson, has more than 28 years of experience in the robotics industry. CSR provides complete integration services to clients across multiple industries, with capabilities in robotic cell and front-end design, and software development. Focus applications include machine tending, palletizing / de-palletizing, case loading, assembly, and material removal. CSR is a Fanuc authorized system integrator.

Concept Systems was founded in 1999 in Albany, Oregon with locations in Seattle and Kennewick, Washington and Charlotte, North Carolina. We are a systems integrator that specializes in Process Controls, Vision systems, Bin Picking, Retrofits and more.

Our team of engineers have hundreds of years of combined automation experience across a diverse variety of industries. Show us a problem, tell us your goals, and we'll build a smart, precisely tailored automation solution.

Our clients trust us because we have a proven history of designing and integrating cutting edge technologies. We are committed to our customers, from start to finish.

Cyth Systems is a Systems Integration Company specializing in automated test equipment (ATE), embedded controls, and machine vision. Our skilled, seasoned team uses their natural talent for problem-solving to create solutions for companies in a wide range of industries all over the world. We rely on our proven process, hard-earned experience, and uninhibited passion to deliver precisely what you need at any and every stage of your project.

Force Design Inc. is a supplier of custom robotic automation equipment.  We specialize in end-of-line-packaging, machine tending, material handling, press automation, and robotic welding applications. We have one location in Troy, Ohio and service the entire United States.

E Tech Group is one of the largest engineering and system integration firms in the United States. With 14 offices and more than 380 engineers, we provide automation, control, and information solutions to the Life Sciences, Mission Critical, Metals, Parcel, Consumer Products and Food & Beverage industries. In addition to our organic growth, E Tech Group has recently grown through the successful acquisition and integration of Glenmount Global Solutions, Superior Controls, and Banks Integration.

iEnVizion's mission is to become a recognized leader within the collaborative robot industry. Providing turnkey automated cells, streamlining manufacturing processes per our clients' requirements. Our team of engineers, Robot/PLC programmers, integrators, panel builders and CNC machinists are ready to take on your projects. We have the tools, knowledge, and project management experience to turn your vision into a reality. The world is only becoming more competitive and time is of the essence. Our success is directly tied to yours!

Futura Automation's mission is to provide "Simple Solutions" to North American manufacturers, allowing quality improvement, cost reduction, labor reduction and reshoring of production, through the application of robotics, machine vision, artificial intelligence and advanced automation using lean production processes.

Industrial Controls Automation (ICA)

ICA is a systems integrator based out of Bowling Green, KY.  We develop innovative and reliable automation solutions for manufacturing plants to enhance safety, optimize production, and reduce impact on the environment. Our expertise are robotic integration, machine vision and controls design. Partnering with ICA ensures your facility and specified tasks will be undergo a comprehensive automation process, providing a viable solution for labor shortages, productivity challenges and inflexible workflow.

Established in 1980, JR Automation is a leading provider of intelligent automated manufacturing and technology solutions that solve customers' key operational and productivity challenges. JR Automation serves customers across the globe in a variety of industries, including automotive, life sciences, aerospace, and more. In 2019, JR Automation was acquired by Hitachi, Ltd. in a strategic effort towards offering a seamless connection between the physical and cyber space for industrial manufacturers and distributers worldwide. With this partnership, JR Automation provides customers a unique, single-source solution for complete integration of their physical assets and data information, offering greater speed, flexibility, and efficiencies towards achieving their Industry 4.0 visions. JR Automation employs over 2,000 people at 28 manufacturing facilities in North America, Europe, and Asia. 

Located on ten acres in Berne, Indiana, our headquarters proudly houses a spacious 110,000 square foot facility. Micromatic stands as a trusted and respected supplier, serving a vast and varied global customer base. Our unwavering commitment revolves around not only meeting but also surpassing expectations. In line with the dynamic, ever-evolving global marketplace, our mission is to forge new pathways and platforms. Micromatic aims to continually broaden its horizons, solidifying its position as an esteemed industry leader while delivering excellence to customers worldwide. With a strong foundation and an eye on the future, we're prepared to navigate the details of diverse markets.

Midwest Engineered Systems (MWES)

Midwest Engineered Systems Inc. (MWES) is an innovator and leader in complex production systems integration providing custom automation solutions with over 4,000 machine installations globally. From manpower to amazing on-site facilities and square footage, we bring world-class capabilities to any project.

Our philosophy is to design integrated systems that meet customers' current needs while accommodating future capabilities and growth. Our extensive industry experience, a broad range of product knowledge, and customer-focused approach make Midwest Engineered Systems a leading automation integration supplier with a solid reputation for quality, service, and value.

MJC Engineering & Technology is a full service automation engineering company that specializes in design, build, and controls programming of turn-key custom automation solutions designed to precisely meet each customer's specifications and needs. We are the leader in custom automation equipment for manufacturing companies who need to assemble, test, or inspect their products. We have helped manufacturers large and small improve the way they make and distribute goods. They spend less to produce more, and end up leading their industries in innovation, profit and growth.

Multi-Craft Contractors (MCC)

Since 1972, Multi-Craft Contractors (MCC) has provided a comprehensive list of industrial and commercial services and solutions to the construction and manufacturing industries. Employing over 750 experienced engineers, project managers, and skilled craftsmen, MCC has the resources and experience in-house to execute major turnkey industrial projects, from concept to completion.

Multi-Craft Contractors partners with clients to take on the most complex challenges. We pioneer innovative solutions to improve project performance and minimize downtime. Multi-Craft Contractors Automation and Robotics Division has proudly led the way throughout Arkansas and Missouri in driving efficiencies through Automation and Robotics. We've helped our clients overcome the challenges of manufacturing and production workflows by providing innovative solutions with the adoption of robotic systems and automation solutions. These systems are proficient in repetitive, high-volume production activities while also allowing for a reduction in human interaction and helping to solve social distancing challenges.

More than a slogan, it is the definition of who we are and the strength we bring to customers' challenges and opportunities. RōBEX team members have unique talents, skills, knowledge and understanding that—combined with imagination and applied creativity—result in elegant solutions that safely optimize production processes.

In sync with emerging technology, the scope and scale of our offerings continually expands. But customers count on RōBEX to deliver integrated robotic systems, turnkey installation, maintenance, repair, upgrades, fabrication, custom controls, mechanical and electrical system design, material handling and more. Our headquarters is located in Perrysburg, OH with an additional location of Midstate Engineering (a RōBEX company) in Tipton, Indiana.

Robot27 provides products and support services for automation-minded manufacturers. Our flexible team provides as much or as little support as you need – from supplying products for your automation projects to consulting on the design and implementation of full work cells. Our focus is on your needs and goals. Robot27 more than just a parts vendor – we are a valuable asset to help you succeed with automation.

Rockport Automation is based in Murrieta, California. The company provides comprehensive services in automation, machine vision and controls, including the fabrication and integration of robotic workcells using Apera AI's Vue robotic vision software.

SDMS Robotics, based in Southern California, is a specialist CNC Machine tending integrator. Our work focuses on maximizing return on machinery investment, and offering machine shops a means of relief from the perennial labor shortages which otherwise stifle growth. 3D bin picking has become an important tool in our kit towards achieving these ends, offering a further massive step forward in automating the repetitive machine loading task that otherwise siphons off labor better spent elsewhere. We use Apera AI's technology to better and more quickly enable the commissioning of new vision systems, and get new parts into production.

Southwestern PTS has developed a customer-centered, technically based approach since 2009. Our team offers expansive knowledge in automation solutions and believes in a technical collaboration approach, not one centered on achieving sales. Southwestern PTS serves customers with integrity by building partnerships rooted in loyalty, consistency, and reliability.

The founders of SynerTech Automation were determined to do what few other automation companies have — bridge the gap between being a distributor and being an integrator. The companies that work with SynerTech Automation receive the top-of-the-line products that only distributors can offer PLUS the customized product integration solutions that integrators specialize in.

Wauseon Machine and Manufacturing

Wauseon Machine and Manufacturing is your single-source partner for robotic automation, custom machines, tube forming technologies and CNC machining.

By combining our advanced knowledge and engineering expertise with state-of-the-art equipment and technologies, we are able to craft the right solution for your unique need.