Apera AI Certified Partner program
Our network of system integrators and distributors.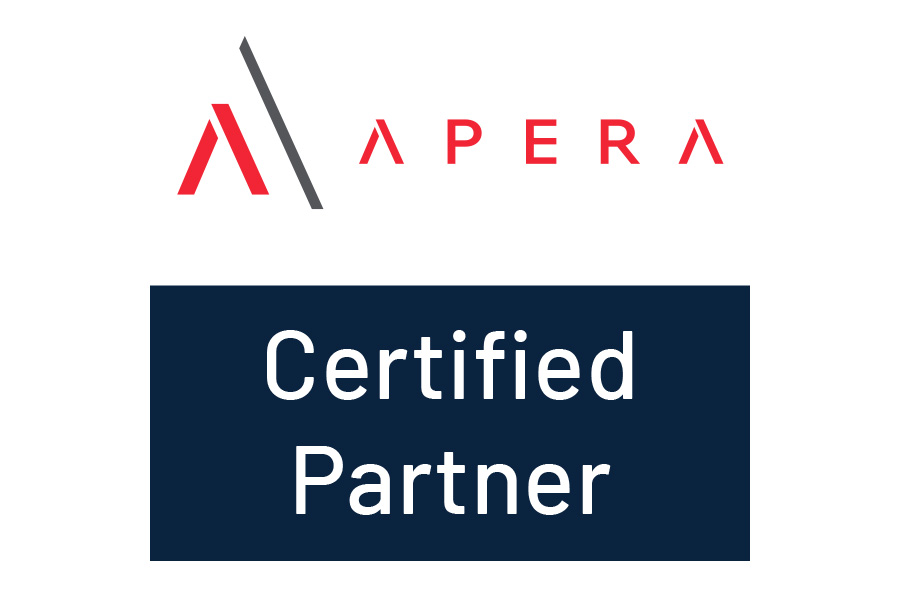 Distributors and System Integrators
Join the Apera AI Certified Partner network
Apera Vue software is opening opportunities for automation, since it gives robots new abilities. Cutting edge AI-driven vision technology can help make your customers' robotic workcells smarter and faster.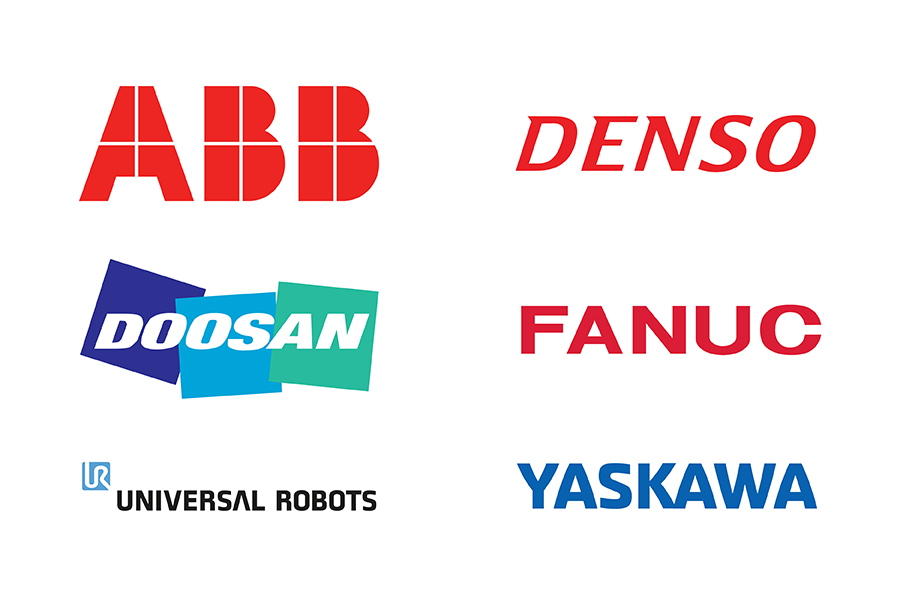 Robots
Apera Vue software is compatible with major robot brands
Apera AI's Vue software is currently compatible with ABB, Doosan, Denso, Fanuc, Universal Robots and Yaskawa robots. Upon request, Apera AI will develop drivers for your preferred brand.
Certified Partners
Find a local distributor
ABB is a leading global technology company that energizes the transformation of society and industry to achieve a more productive, sustainable future. By connecting software to its electrification, robotics, automation and motion portfolio, ABB pushes the boundaries of technology to drive performance to new levels.

Cyth Systems is a Systems Integration Company specializing in automated test equipment (ATE), embedded controls, and machine vision. Our skilled, seasoned team uses their natural talent for problem-solving to create solutions for companies in a wide range of industries all over the world. We rely on our proven process, hard-earned experience, and uninhibited passion to deliver precisely what you need at any and every stage of your project.

Our mission is to embrace advanced automation and robotic technology to heighten Western Canada's economy by improving efficiency,​ sustainability, and quality within organizations. Providing outstanding customer service and support, parallel to our products and services. To thus, achieving competitive solutions to ensure business objectives are met.

GCG Automation consists of leaders in industrial automation: Advanced Controls & Distribution (ACD), Adcon Engineering, C&E Advanced Technologies and Empire. Our customers throughout Western Pennsylvania, Ohio, West Virginia, Michigan, Indiana, Kentucky, and Tennessee rely on us to supply innovative, technical solutions developed by industry-leading manufacturers.

In-Position Technologies is a robotic automation company who partners with both suppliers and customers to deliver automation. Our charter is to be a value-added partner in the automation process. We do this by supplying products coupled with training, and integration resources coupled with know-how. With offices located throughout the Western United States, In-Position Technologies has been helping both end users and original equipment manufacturers automate for more than 20 years.

Kopar's foundation dates to 1983 in the Mexican city of Monterrey, for more than 38 years our people have constructed a company that specializes in the commercialization of robotics, machine vision systems, pneumatic and movement control components, in a gratifying, innovative and goal-demanding environment. We are Industrial Distribution professionals, we are Kopar. At your service in Mexico and Central America.

Motion Ai brings together the leading high-tech automation solution providers for industrial automation across the United States. The expertise found in this group includes emerging automation technologies with focused disciplines in robotics, motion control, machine vision, digital networking/IIoT, industrial framing, pneumatics and custom mechatronic systems.

NEFF specializes in providing automation products and solutions to enhance manufacturing and assembly processes and improve productivity in a wide variety of industries. NEFF distributes best-in-class products, including Apera AI's Vue software, along with robotics and end effectors to build complete workcells. NEFF has a presence in 14 states, including Wisconsin, Indiana, Michigan, Ohio, Pennsylvania, New York, New Jersey, Maine, New Hampshire, Vermont, West Virginia, Massachusetts, Connecticut, and Rhode Island.

Shelley Automation is a dynamic, technology-driven company that provides leading-edge automation technology in the Canadian marketplace. We deliver both off-the-shelf and custom solutions to optimize our customer's manufacturing process while improving the workplace for their operators. We collaborate with our partners and end-users to help boost productivity and minimize machine downtime. Since 1959, our mission has been to build long-term partnerships with our customers, working together to ensure tomorrow's increasing demand for performance and quality.
Certified Partners
Find a local system integrator
ARC Specialties designs and builds complex and unique custom automated and robotic equipment. Since 1983 ARC Specialties has been the supplier of choice for engineering services, systems integration, service, parts, and training. ARC Specialties has installed and supported systems in over 32 countries around the world. The combination of experience, credibility, equipment functionality, reputation, and leading-edge technology makes ARC Specialties the leader in a competitive marketplace.

iEnVizion's mission is to become a recognized leader within the collaborative robot industry. Providing turnkey automated cells, streamlining manufacturing processes per our clients' requirements. Our team of engineers, Robot/PLC programmers, integrators, panel builders and CNC machinists are ready to take on your projects. We have the tools, knowledge, and project management experience to turn your vision into a reality. The world is only becoming more competitive and time is of the essence. Our success is directly tied to yours!

Futura Automation's mission is to provide "Simple Solutions" to North American manufacturers, allowing quality improvement, cost reduction, labor reduction and reshoring of production, through the application of robotics, machine vision, artificial intelligence and advanced automation using lean production processes.

MJC Engineering & Technology is a full service automation engineering company that specializes in design, build, and controls programming of turn-key custom automation solutions designed to precisely meet each customer's specifications and needs. We are the leader in custom automation equipment for manufacturing companies who need to assemble, test, or inspect their products. We have helped manufacturers large and small improve the way they make and distribute goods. They spend less to produce more, and end up leading their industries in innovation, profit and growth.

Robot27 provides products and support services for automation-minded manufacturers. Our flexible team provides as much or as little support as you need – from supplying products for your automation projects to consulting on the design and implementation of full work cells. Our focus is on your needs and goals. Robot27 more than just a parts vendor – we are a valuable asset to help you succeed with automation.

Rockport Automation is based in Murrieta, California. The company provides comprehensive services in automation, machine vision and controls, including the fabrication and integration of robotic workcells using Apera AI's Vue robotic vision software.

SDMS Robotics, based in Southern California, is a specialist CNC Machine tending integrator. Our work focuses on maximizing return on machinery investment, and offering machine shops a means of relief from the perennial labor shortages which otherwise stifle growth. 3D bin picking has become an important tool in our kit towards achieving these ends, offering a further massive step forward in automating the repetitive machine loading task that otherwise siphons off labor better spent elsewhere. We use Apera AI's technology to better and more quickly enable the commissioning of new vision systems, and get new parts into production.

Southwestern PTS has developed a customer-centered, technically based approach since 2009. Our team offers expansive knowledge in automation solutions and believes in a technical collaboration approach, not one centered on achieving sales. Southwestern PTS serves customers with integrity by building partnerships rooted in loyalty, consistency, and reliability.

The founders of SynerTech Automation were determined to do what few other automation companies have — bridge the gap between being a distributor and being an integrator. The companies that work with SynerTech Automation receive the top-of-the-line products that only distributors can offer PLUS the customized product integration solutions that integrators specialize in.